By Michael Tomberlin
Alabama NewsCenter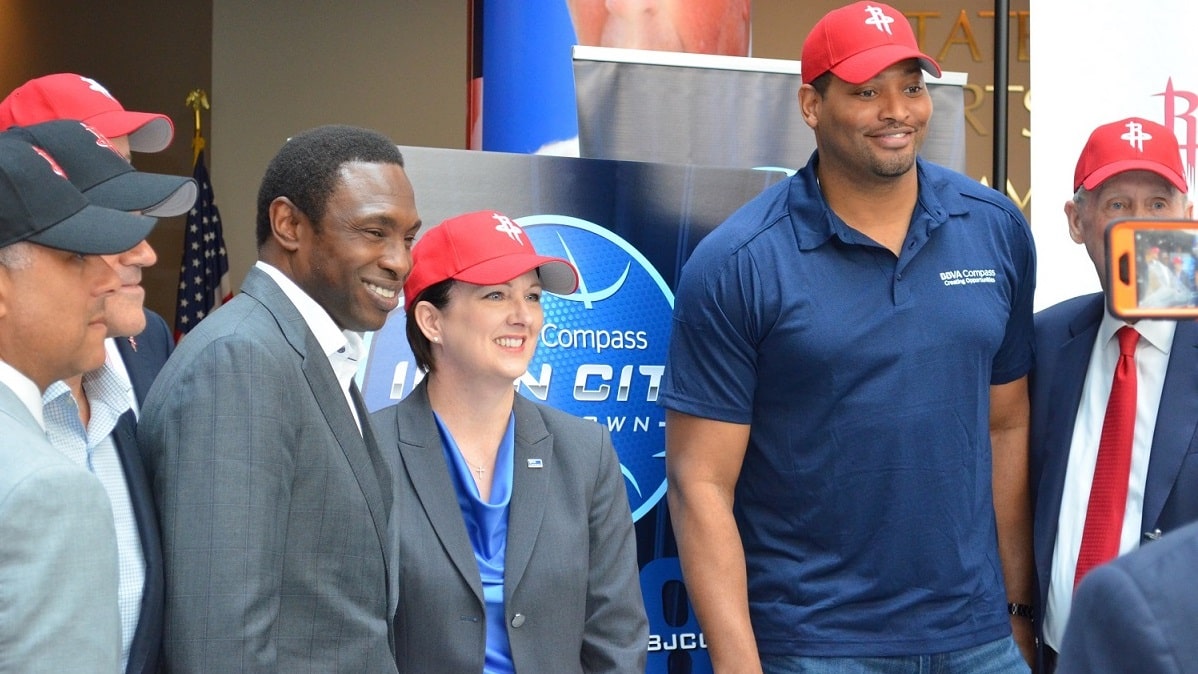 In a state that puts a value on championship rings, Robert Horry feels right at home.
The former Andalusia High School, Alabama Crimson Tide and NBA basketball star has seven championship rings from his time in the pros, often making the game-winning shots in pursuit of those titles.
His knack for knocking down needed nets earned him the nickname "Big Shot Bob."
Two of those championships came as a member of the Houston Rockets, the NBA team that drafted Horry after his successful career at the University of Alabama.
Horry was back in Alabama Thursday to announce the Rockets will be playing the Memphis Grizzlies in a preseason game at the Birmingham-Jefferson Convention Complex's Legacy Arena on Oct. 2. Tickets to the BBVA Compass Iron City Showdown can be purchased at www.ironcityshowdown.com.
Horry made the announcement at the Alabama Sports Hall of Fame. As he spoke at the podium on the ground floor, a placard on the second floor spells out his accomplishments, marking his induction in the hall in 2010.
Alabama NewsCenter sat down with Horry to talk about his time in the league, his connection to current Alabama head basketball coach Avery Johnson and growing up in Andalusia, where he is still considered a favorite son.